GROUP BUY IS LIVE

Blink—stands for Black and pink—is obviously a tribute to the up and coming girlband from South Korea: Blackpink. Using one of the newest addition in GMK's alpha collection, this keycap set incorporate Hangul as the sub-legends, a homage to the girlband's origin.

Several legends, like Caps Lock and Tab, are planned to be rehauled to make it more cohesive with the overall looks.

︎
Genuine Cherry

---
Made in Germany
︎

Double Shot ABS
---
Anti-fading legends
︎
Cherry Profile
---
Sculpted 1-1-2-3-4-4
︎
New Legends
---
Brand new looks
---
Offered Kits
This keyset will be offered in classic GMK-style. Which means there will only 1 big base kit with novelties kit as an additional kit.
However, I won't close my ear for another additional kits like Ergodox and 40s if the demand is real.


Base Kit
The All-in-One kit. Hopefully can cover most of any standard staggered keyboard in most standard size out there.

Novelties
A thematic touch to liven you keyboard—consisting of things to channel your inner BLINKS


Black Kit
An all-black kit in full compatibility. Give your keyboard that edgy monotone looks.

Space Kit
An extra spaces for extended keyboards and different looks.


---
Renders
These images are made to give a more proper visual interpretation of the sets when mounted on a keyboard. Be aware that color might slightly different from renders, but we will try our best to match it.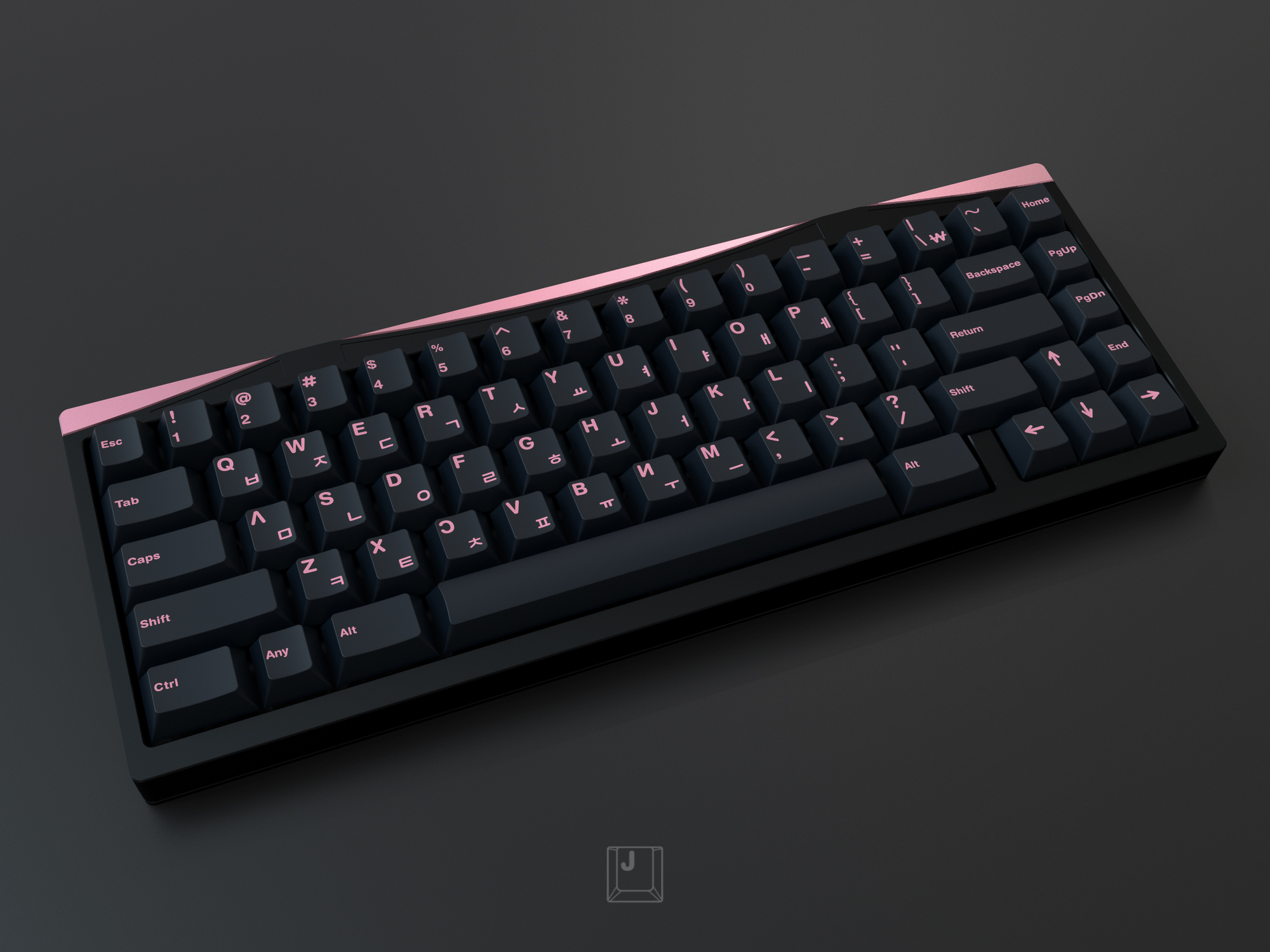 ---
---
---
---
Current Status
Group Buy is open until June 15th 2020 🖤💖
---
Technical Specification
Manufacturer:
GMK electronic design GmbH

Material:
ABS plastic

Legend:
Double Shot

Profile:
Cherry Profile

Colour:
Black – GMK CR
Pink – Pantone 1765 C
---
---
Changelog
2020/01/29
︎ Updated the Hangul to Mono-Hangul
︎ Updated the modifier to Text-only
︎ Removing Assembly Kit due to low interest
︎ Adding Black Kit (black modifier)
2019/08/05
︎ Posting IC in GH