Blink—stands for Black and pink—is obviously a tribute to the up and coming girlband from South Korea: Blackpink. Using one of the newest addition in GMK's alpha collection, this keycap set incorporate Hangul as the sub-legends, a homage to the girlband's origin.

Several legends, like Caps Lock and Tab, are planned to be rehauled to make it more cohesive with the overall looks.

Please fill the Interest Check Form to show interest and share your suggestions :)
︎
Genuine Cherry

---
Made in Germany
︎

Double Shot ABS
---
Anti-fading legends
︎
Cherry Profile
---
Sculpted 1-1-2-3-4-4
︎
New Legends
---
Brand new looks
---
---
Offered Kits
This keyset will be offered in classic GMK-style. Which means there will only 1 big base kit with novelties kit as an additional kit.
However, I won't close my ear for another additional kits like Ergodox and 40s if the demand is real.


Base Kit
The All-in-One kit. Hopefully can cover most of any standard staggered keyboard in most standard size out there.


Novelties
A thematic touch to liven you keyboard—coming soon
---
---
Renders
These images are made to give a more proper visual interpretation of the sets when mounted on a keyboard. Be aware that almost all of the aspects of the visual renders are not guaranteed to be the exact same as the actual product.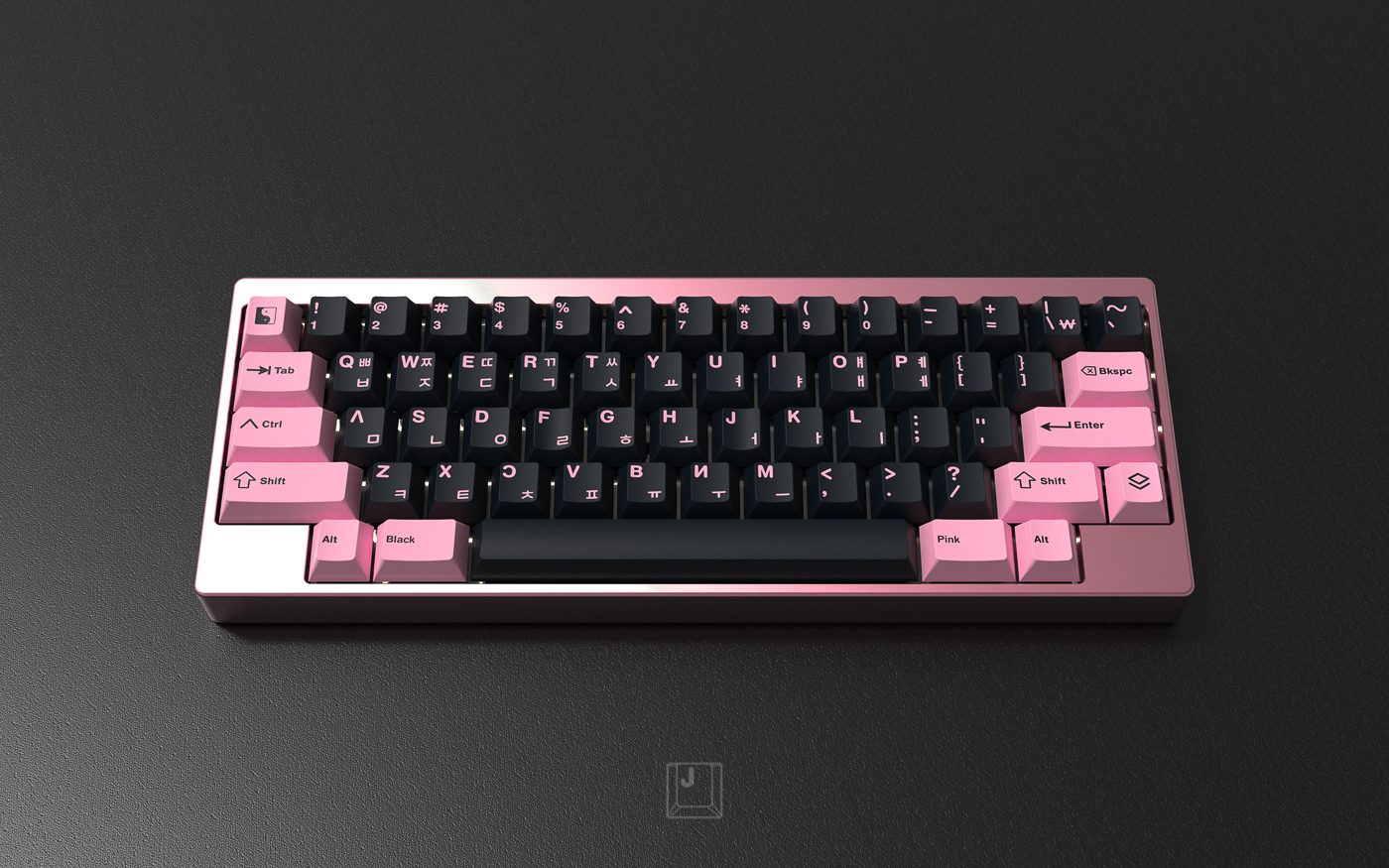 ---
---
---
When & Where
Soon™
At the mean time, discuss this set on
GeekHack
---
Current Status
Eary stage Interest Check
---
Technical Specification
Manufacturer:
GMK electronic design GmbH

Material:
ABS plastic

Legend:
Double Shot

Profile:
Cherry Profile

Colour:
Black – GMK CR
Pink – Pantone 1765 C
---
---
Changelog
2019/08/05
︎ Posting IC in GH